Buy now, pay 3x free
We have partnered with Scalapay to provide you with a better shopping experience.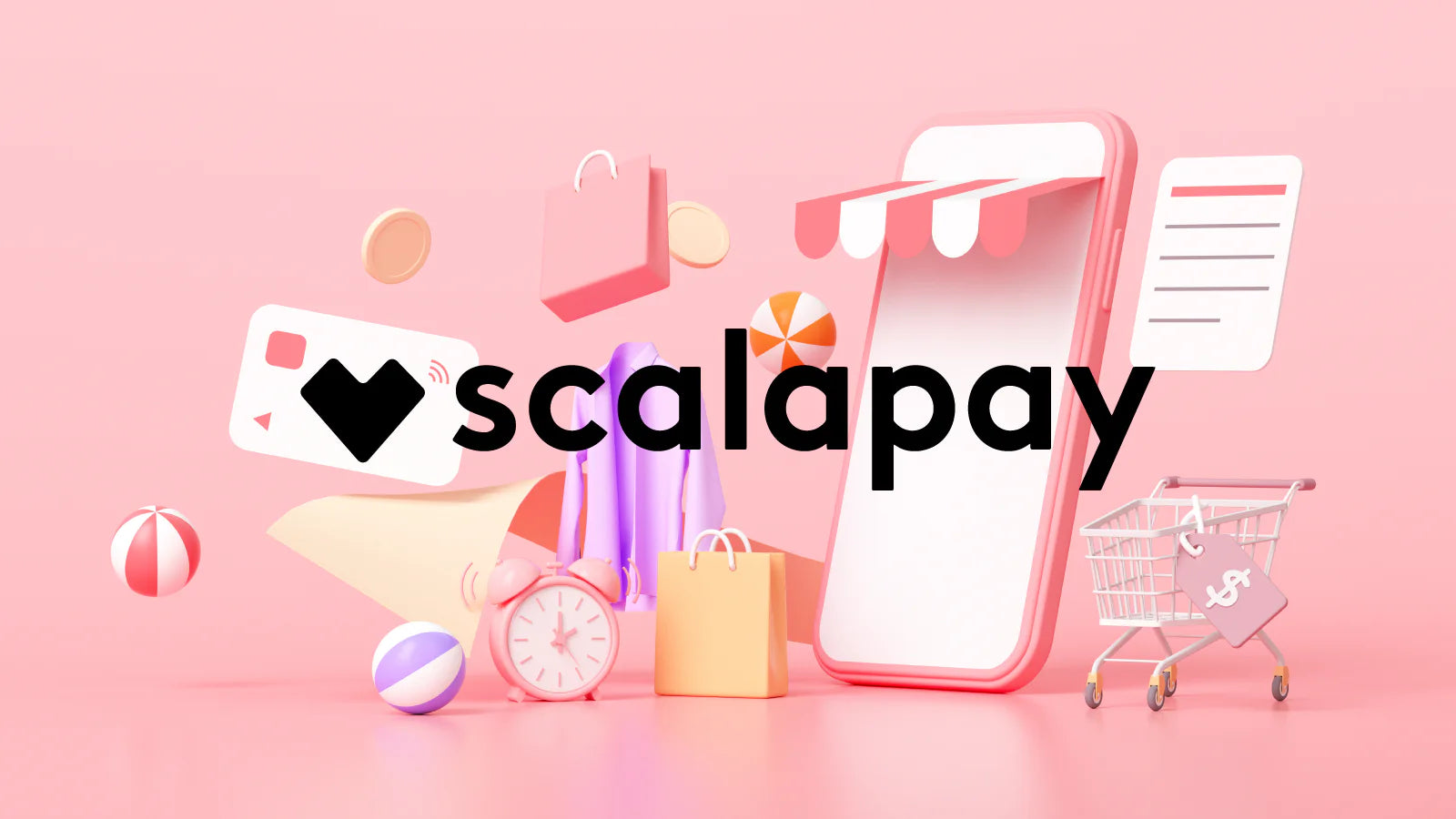 If you love it, scalepay it!
Split your purchase FREE of charge into three equal payments to spread the cost over time.
Enter the details of the credit or debit card of your choice and make automatic payments every 30 days.
Your first installment will be taken when your order is confirmed by the merchant and installments 2 and 3 are scheduled 30 and 60 days later respectively.
Fees or interest may be charged to you in the event of delay and/or non-repayment. No impact on your credit rating.
How it works ?
The easiest way to shop.
See all your purchases in one place, pay your sales, explore unique content and more in the Scalapay app. If you need help, our customer service is there for you.
Safe and secure.
Scalapay has strong anti-fraud controls in place to protect its customers and prevent fraudsters from making unauthorized purchases.
frequently asked Questions
Can't find your question here? Check out the Scalapay FAQ here to learn more about how to use it. You can reach Scalapay at https://www.scalapay.com/en or by downloading the Scalapay app.
What happens in the event of a return?

If you return part or all of your order, Scalapay will send you a new statement as soon as the online store has processed your return. Follow the retailer's return instructions and be sure to save the tracking number for your return. Log into your Scalapay account and select "Report a Return" to have your statement paused. As soon as the retailer has registered your return, we will send you an adjusted invoice.
There is a problem with my order. Do I still have to pay it?

You don't have to pay for damaged, broken or faulty goods. Follow the retailer's instructions regarding the dispute and be sure to "Report a Problem" in your Scalapay account to suspend your statement until you resolve the dispute with the retailer. Once the retailer registers your cancellation or return, the refund will be issued within 5-7 business days.
I did not receive my order. What happens to my statement?

You don't have to pay the invoice until you receive your order. Contact the retailer for a delivery update. Don't forget to log in to your Scalapay account and "Report a Problem" to put your statement on hold until you've received your order.
My statement is incorrect. What should I do ?

If your statement does not match your order details, please contact the retailer directly to have your statement corrected. Remember to log into your Scalapay account and click 'Report a problem' to put your statement on hold until the details have been corrected.
What happens if I don't pay for my order in 3 instalments?

Scalapay will automatically attempt to charge your second payment to the debit or credit card you entered when ordering. If the payment cannot be collected by the due date, Scalapay will automatically attempt to collect the payment again 7 days later and then again 7 days later. If this last payment attempt fails, Scalapay will add the amount of the failure to your last payout.